Hartland Area Information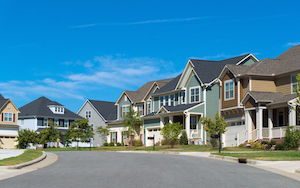 Hartland is located about 10 miles north of the Brighton and Howell Area.
Hartland Township is located in Livingston County, Michigan. Nearly 15,000 people live in Hartland Township, growing by one-third from 2000 to 2010. Growth of the Township can be attributed to many factors: exceptional schools, a central location, favorable tax structure and opportunities for rural, suburban and lake living.
Hartland Consolidated Schools serve the community and is widely regarded as one of the region's best performing school systems. The Charyl Stockwell Academy charter school, in addition to private schools in neighboring communities, provides parents with additional educational choices, along with Hartland High School, Hartland Alt. Ed (Legacy and Hartland Virtual Academy), Hartland Middle School, Hartland Farms Intermediate, and Creekside Elementary, Lakes Elementary, Round Elementary, and Village Elementary School.
The central business district of the Township is located at the intersection of M-59 and US-23. Restaurant, retailers and professional services firms are concentrated on the thoroughfare, while the Village area – tucked away in a historic residential area — features quaint buildings housing local businesses, the Music Hall and the Cromaine Library.
Hartland is known as an outdoor playground, the surrounding area overflows with 50,000 acres of parks, 123 miles of trails, 184 lakes and 20 golf courses.
Grab a pint and a bite from our local Hartland craft breweries, coffee shops and eateries that draw a following from afar, yet make you feel at home.