THOROUGH PROPERTY EVALUATION

Richter & Associates, Inc. will establish your property's fair market rental value. We assess each property's condition, and recommend needed repairs and decorating changes. Your Property Manager will also offer suggestions to maximize your property's rental and/or sale value.

ATTRACTION OF QUALIFIED TENANTS

Richter & Associates, Inc. handles all advertising, promotion, and showing of your property in a variety of media. Your property will be accessible to tenant prospects not only locally, but worldwide through several popular websites such as Zillow, Realtor.com, Trulia, Facebook, & more! We maintain a large pool of potential tenants in the market for properties such as yours. A number of relocation companies and major corporations stay in touch with us to speed the placement of their employees into new residences in our area. All tenant inquiries come through our office, whether by phone, mail, e-mail, or walk-in.

CAREFUL TENANT SCREENING AND SELECTION

Richter & Associates, Inc. Property Management Professionals have extensive experience and success in judging qualifications of tenant applicants. We conduct thorough reference checks through credit reports, former landlords, and employers. Our detailed rental application forms disclose thorough information on your prospective tenants. An in-depth interview is held with each tenant applicant; we ask the hard questions so you don't have to. Our record of selecting excellent tenants is outstanding.

USE OF COMPREHENSIVE LEGAL FORMS FOR YOUR PROTECTION

The purpose of legal agreements is to cover all important areas and protect all parties involved in leasing property. Our comprehensive leases are based on years of experience, and comply with all relevant state and federal laws. Our procedures include use of all necessary forms for handling security deposits and legal notifications to tenants. The forms used by Richter & Associates, Inc. comply with the Security Deposit Act and Truth in Renting Act. As the laws change, we protect your interests by updating our forms and agreements accordingly.

PROVISION OF RENT COLLECTION SERVICES

Our rent collection policies are fair but firm. We take quick action should delinquencies occur in prompt payment of rent. Your tenants answer to your professional Property Manager when firmness is required; you are spared uncomfortable confrontations.

COMPLETE SECURITY DEPOSIT HANDLING

The maximum security deposit is collected from all tenants for your protection. Your deposits are held in our broker trust account, subject to State supervision. All tenant forfeits and damage claims are in conformance with State Security Deposit Laws.

COMPREHENSIVE ACCOUNTING SERVICES

Our accounting and record keeping systems are totally electronic with state-of-the-art software and hardware for accuracy and efficiency. Richter & Associates, Inc. maintains all your security deposit accounts and records. You receive electronic monthly and yearly income and expense statements, along with direct ACH deposits. Complete income property tax records are provided to you at year end. Along with 24 hour access to our owners portal so those documents are available whenever you need them.

PERIODIC AND TRANSITIONAL PROPERTY INSPECTIONS

An initial inspection is done with each tenant's check-in. Richter & Associates, Inc. conducts routine periodic and spot-check inspections. When tenants move out, a Termination Inspection is conducted. A complete time-stamped and recorded video library is maintained on all properties to verify conditions. We protect your property by keeping a close watch on it for you.

REPAIR SERVICES AND MAINTENANCE CONTRACTING

Richter & Associates, Inc. is a licensed building contractor, with our own handyman, maintenance technicians on staff or under contract. We handle those "nuisance" calls that come from tenants at all hours. We're on call for emergency repairs 24 hours a day. Through experience, we have built a pool of qualified, reasonably priced local subcontractors to call on as needed. Our volume of business has allowed us to negotiate the best prices for you with carefully chosen suppliers and subcontractors.

AVAILABLE AUXILIARY SERVICES

In addition to our fully qualified and staff property management service division, Richter & Associates, Inc. has the following additional service divisions available to assist you.

Property maintenance and repair division.
Income tax consulting and tax return preparation.
Real estate investment consulting services.
Real estate purchase and sales evaluation.
Seller's resources include a large pool of potential investors, and complete Multi-list service at very reasonable rates.
Buyer agency representation.

AN ESTABLISHED REPUTATION FOR FLEXIBILITY, INTEGRITY, RESPONSIBILITY, AND CONSCIENTIOUS SERVICE

Richter & Associates, Inc. is respected nationally in the real estate industry for our professionalism and integrity. Our services can be tailored to best serve your individual needs. We will make investing in real estate and landlording a pleasant and profitable experience for you.
Howell Area Information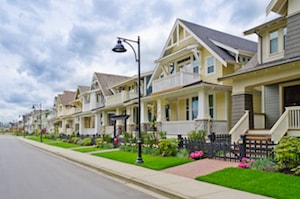 Howell is a city in the Metro Detroit region of the U.S. state of Michigan. As of the 2010 census, the city had a total population of 9,489. It is the county seat of Livingston County and is located mostly within Howell Township, but is politically independent from Howell Township. The city is part of the South Lyon-Howell-Brighton Urban Area.
Howell is home to many festivals celebrated through the year. Most notably, the Michigan Challenge Balloonfest occurs every year in late June. Activities normally include balloon launches, fireworks, crafts and a mini carnival. Also notable is the "Legend of Sleepy Howell", a night to celebrate the Halloween spirit usually the weekend before Halloween and "Fantasy of Lights" parade that is in late November. The city is also the site of the Howell Melon Festival, an annual celebration of the Howell melon, a juicy hybrid cantaloupe known to grow only in the surrounding area. The three-day festival, held in mid-August, draws approximately 50,000 visitors each year. A newer tradition, Howell hosts the annual Pink Party, a day to recognize breast cancer survivors and raise money for donations. In 2016, Howell's downtown area was nominated in USA Today's 10 Best contest for "Best Main Street" and placed second.
Source Wikipedia